I have learned that my "supermono conversion" idea has been done successfully before. I was pleased to find this single cylinder Ducati racer.
More photos can be found here: https://felkinsr.smugmug.com/Motorcycles. The forum thread for the racer above can be found on the ducati-superbikes.com forum: Building a Modern Supermono.
I was a little bummed, however, to learn that he didn't bother with recreating the Supermono's balancer system, instead blanking off the rear cylinder and re-balancing the crank for a single connecting rod and piston. I don't have the resources to do something on this level:
The rod on a Duc is located laterally at the piston and floats on the rod, so the machinist simply welded up the oil hole on the side of the crank pin for the vertical cylinder after re-balancing the crank.
The forum thread does, however, contain this interesting little blurb:
I have exchanged emails from a gentleman near Ohio who found my site, he built a "rod box" system. He too is an engineer by trade who also has a full machine shop at his disposal. He went to the track before I did, seeing vibrations similar to a twin, all was well, until the rod let go and cleaned out the motor.
So, further research revealed that there's a "Ducati Supermono Replicas" Facebook group.
https://www.facebook.com/groups/471356393217185/
Another member's balancer crank arm design.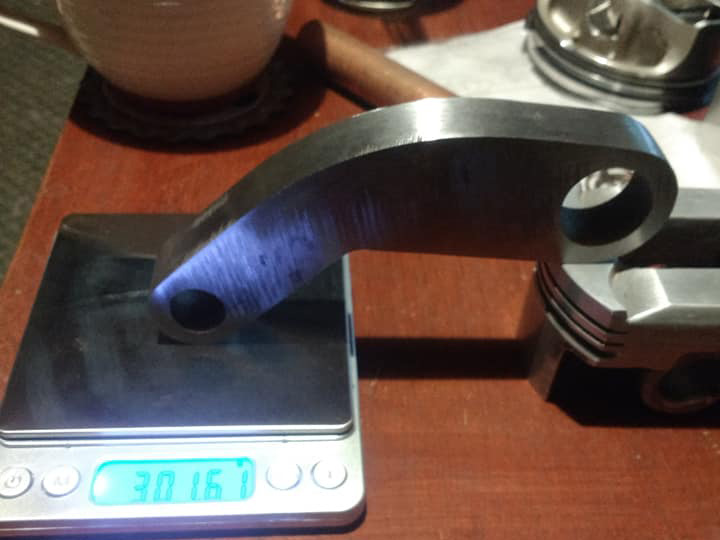 And some completed supermono conversions: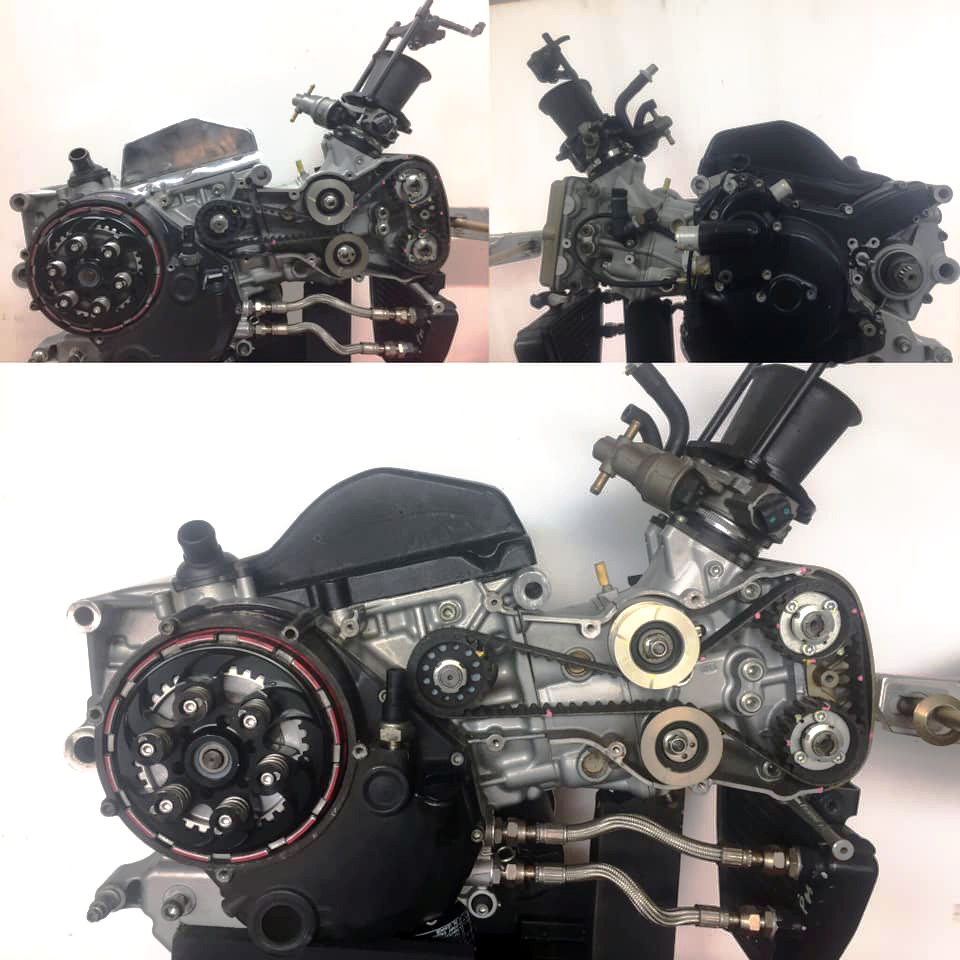 Filing this here for future reference…