To create the main/upper chain guard, I first made up a preliminary mock-up out of scrap 1/8" plywood and painters' tape, just to get the basic dimensions needed.
I then cut out and bent 22 gauge sheet steel, backed up with 16 ga. reinforcement brackets underneath. This allowed me to keep the overall weight down, and do most of the bending with my tiny HF bench-top brake (which struggles with 16 ga.) while still being reasonably sturdy. The brackets are are pop-riveted at the top and the mounting screws pass through both layers of metal.
It's a bit chunky and rather boxy looking, but not hideous. It's on there solidly and should be fairly effective.
Fitting it up was complicated by the rear mounting boss on the swingarm; it's neither in plane with the swingarm, nor perpendicular to the vehicle centerline. I initially tried to make neat, calculated creases in the mounting arm, but as you can see I ended up having to bend it by hand and pound it with a rubber mallet to get everything lined up properly.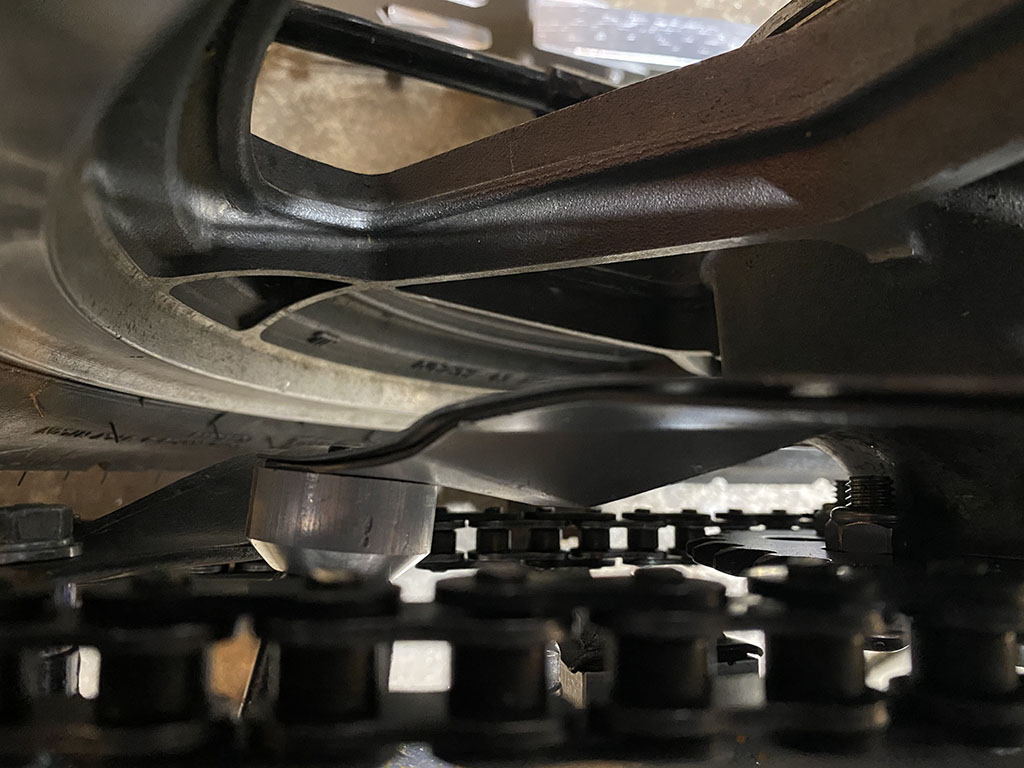 It turned out a bit wider than it has to be, but I'm okay with that. You can see a slight torsional tweak towards the front. I think I might need to slot the hole for the inboard mounting screw to lower that side slightly. Overall, it's not a thing of beauty, but it doesn't suck too badly either.