The brake adapter arms on both sides of the front wheel are fundamentally complete.
On the caliper side, I made a spacer out of 1/4″ alloy to fit between the torque arm and the fender-mount bracket.
I had originally tapped the inner bracket for an M6 screw, but my precisely-sized 6mm holes were drilled just off, so that I couldn't get both screws to go through all three pieces and thread properly. My solution was to run a 6.8mm drill bit through all three layers, then use a pair of slightly longer socket-head bolts and nyloc nuts on the inside. This actually is a better solution, because the tiny bit of play ensures positive contact between the lip on the torque arm and the fork slider. Otherwise, the braking force would be transmitted to the screws and bracket.
From an aesthetic standpoint, I should probably have skipped that top speed hole. Meh.
On the opposite side, I made a locating pin for the plastic wheel cover by chucking up an M8 socket screw in the lathe. I drilled and tapped the smaller arm on that side for the pin and for the bracket bolt.
The pin screw head is a really close fit, but that's good; once mounted, it's not going anywhere.
A little cleanup of the top edge on the belt sander and zip-zap-zoom, another job crossed off the list.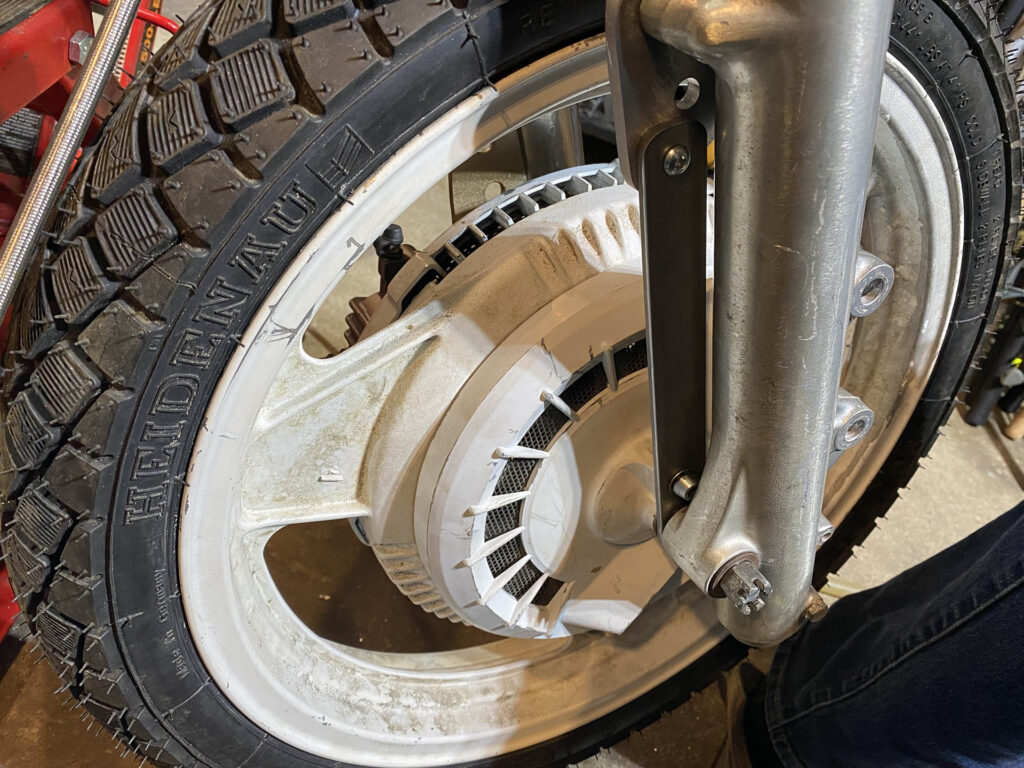 The bare steel will need painting. I'm undecided whether to drill some holes in it and paint it gold metallic, to match the other side.