Examining the GS500 steering steam I had purchased for the Aermacchi-Ducati Special. I discovered that the GS steering stem is the proper length and diameter to fit the Bultaco frame without turning down the steering stem, and without the kludgy spacer I am currently using. However, the GS500 triple clamps are not suitable, because that bike has larger fork tubes and the wrong clamp offset.
So… I bought two additional steering stem/lower clamp assemblies: one GS500, one from a GS650L (what Bultakenstein uses). I ground away the welds on the bottom of the stem on each and pressed them out.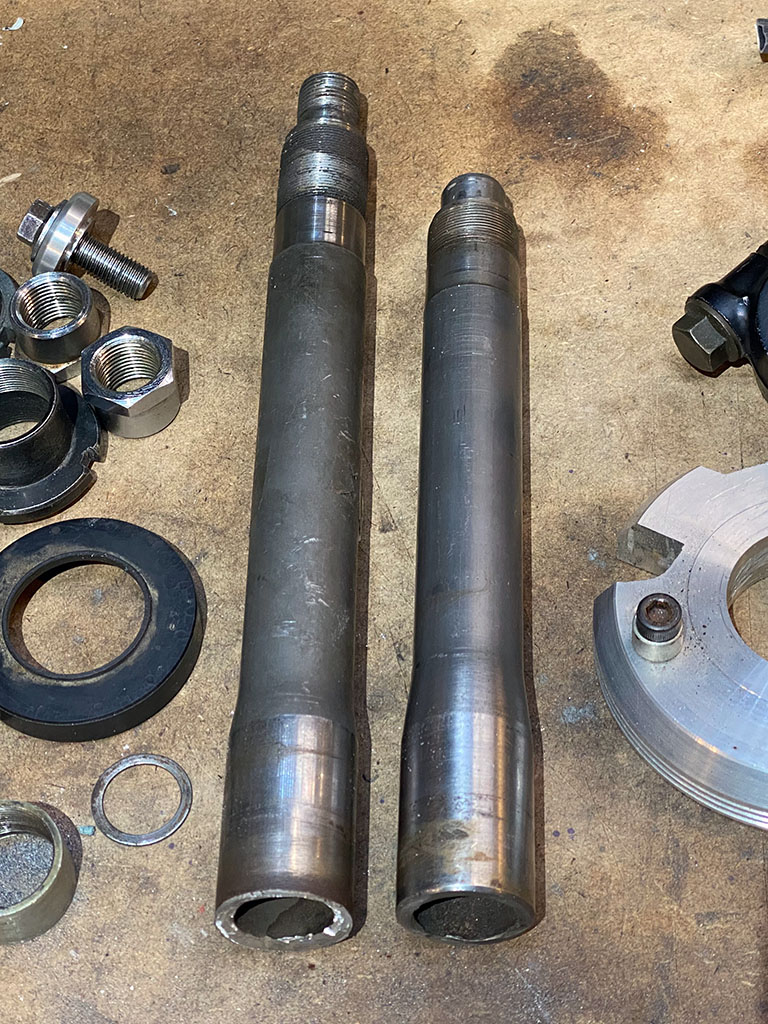 As i suspected, they have identical diameters at the bottom. After a quick swippity-swappo, a quick trip to my friendly neighborhood welder is all that's needed to have a GS650L lower steering clamp wedded to the shorter GS500 stem.
Perfect! Oh, no…wait. The GS650L top clamp doesn't bolt to the other end GS500 stem. I ended up cutting apart a spare adjustment nut to make a threaded collar, and then turned a stepped alloy spacer to make a cap nut.
The whole stack goes together like this, and another sticky issue resolved.