Bultakenstein's motor has returned from its West Coast spa vacation, looking very healthy. True to the spirit of the bike, it's a mix of parts. The cylinder I sent to Ralph wouldn't work with the crankcase transfer openings, so he found me a cylinder from an earlier Pursing 360 (Model 112, 1972-1973) and an Alpina 350 head. The fins are cut down on the right side of the head for the Alpina's high exhaust, but that's no big whoop because I eventually hope to swap out the head for a modified Husqvarna radial-fin head.
Ralph offered to buff up the cases and engine covers, but I declined, because I intend to paint them. Originally, I planned for the entire engine to be satin black, mimicking the look of the final series of Bultaco road bikes. However, I probably won't be able to swing a chromed expansion chamber, and with a black engine, black frame, and black exhaust, the whole lower half of the bike becomes a bit muddled and dull.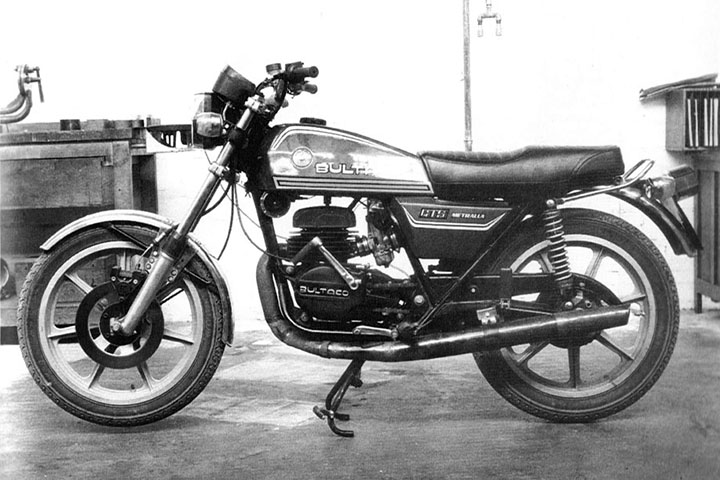 Therefore, my current plan is to try and replicate the appearance of the Montjuïc 360 prototype in its earliest iteration: bare alloy cases with satin black side covers in a silver frame.
Here's a crude visualization I quickly slapped together. I'm not sure why I had assumed throughout this project that Bultakenstein would have a black frame; I think silver would lighten the whole appearance of the bike nicely and help the dark engine covers pop.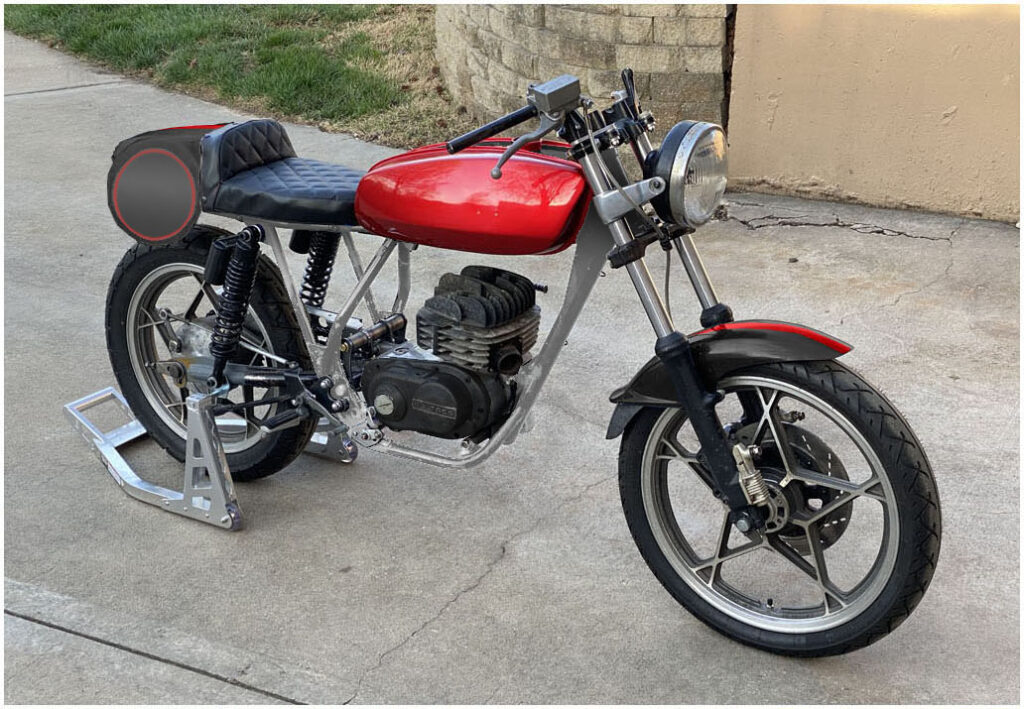 A lot of Bultacos had silver frames over the years, both dirt and street bikes, so the look is appropriate to the brand.