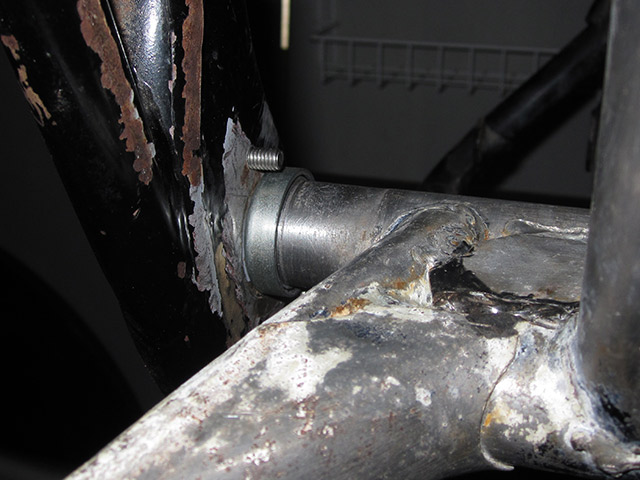 A tiny milestone reached: I actually bolted the swingarm to the frame this morning. Here it is from the outside…
…and inside.
The holes in the frame plate are tapped. I may get shorter screws, or I may add nuts to the inside threads to act as locknuts, if they won't interfere with the swingarm.
I still need to add a spacer sleeve to the left side of the pivot shaft, but the lathe work turned out perfect; because of the step in the shaft diameter, the swingarm has negligible side-to-side play now. The spacer's real purpose will be to distribute tension between both sides of the frame.
The swingarm is actually offset about a half-inch to the left, but that is intentional, in order to facilitate aligning the Suzuki rear wheel correctly.