I'm working on the escutcheon plate that will decrease the diameter of the left frame hole for the swingarm shaft. Not finished yet, but this in-progress fit-up gives you an idea what I've come up with. I still need to add the other screw hole and drill the frame.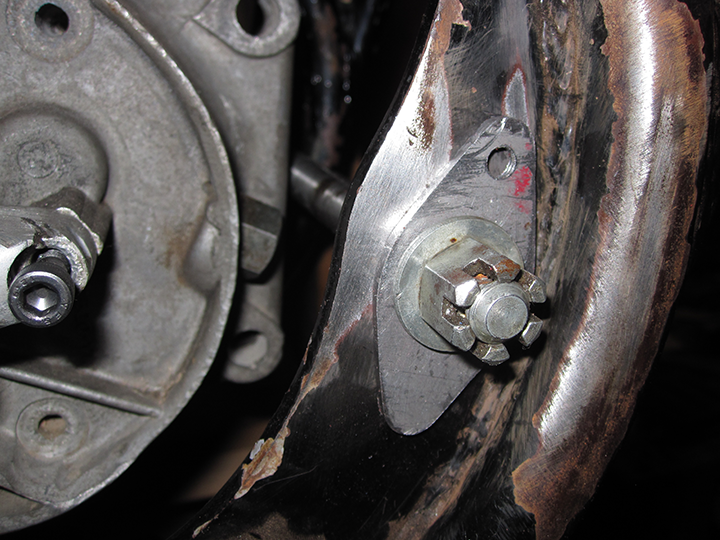 I thought I might need to give the shaft hole some extra beef with an additional layer of support. I thought that stacking two identical 1/8″ plates would look rather lame, as if I either didn't have the skills or patience to work with a single piece of thicker steel, or was simply too lazy to drive across town for some 1/4″ plate to start with (all true, of course).
So, I thought about making some sort of visual statement by varying the shape of the two layers. I designed this oh-so-stylish ring support, intended to go on top of the other plate as shown in the inset diagram.
I got this far in the fabrication when I decided it was coming out too crude and wonky to use. Well, at least my metal-shaping skills got a good test, which was some of why I tried such a curvy piece.
The added thickness is probably something I should come back to at some point, but I am not going to worry about it right now. That can happen anytime, even after the bike is "finished." For now, I'm ready to move on to other, more critical work.