I did some timid lightening of the seat base and bolted it to the Airtech shell.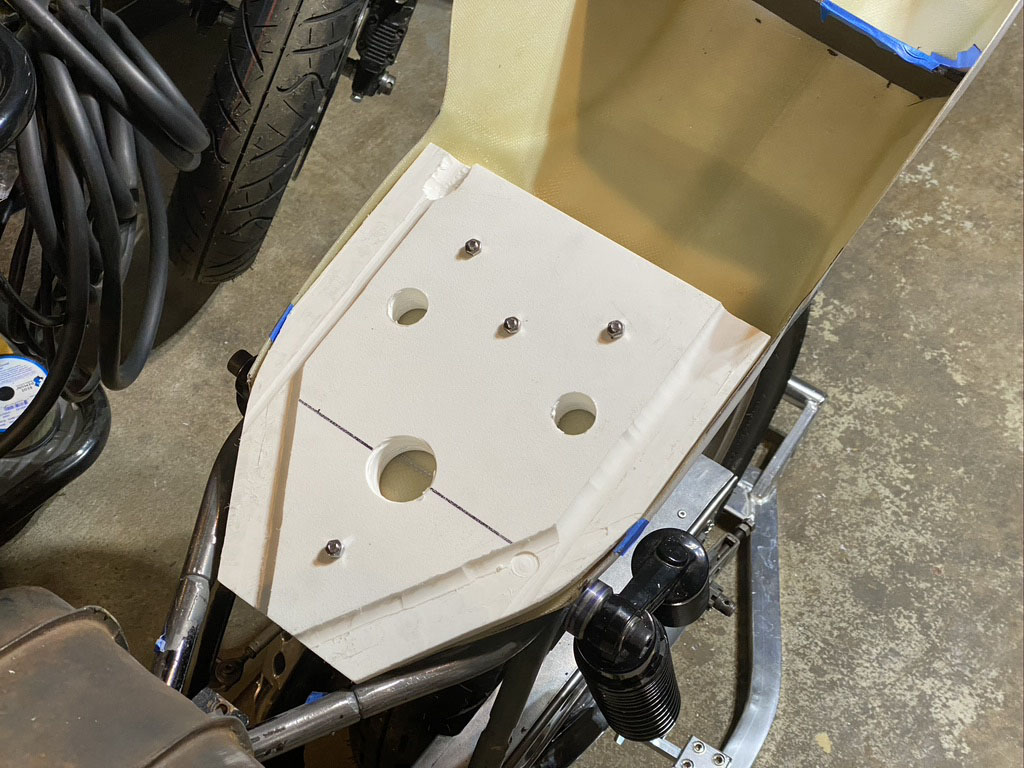 After I took these photos, I temporarily spray-glued three sheets of 1/2″ polypropylene packaging foam to the seat and trimmed it with a hot wire cutter. I plopped my butt on it and I was really pleased with how it felt. The rider triangle is definitely compact, but not uncomfortably so.
Next, I need to work out where the mounting brackets will go and replace these allen heads with some button-head bolts.